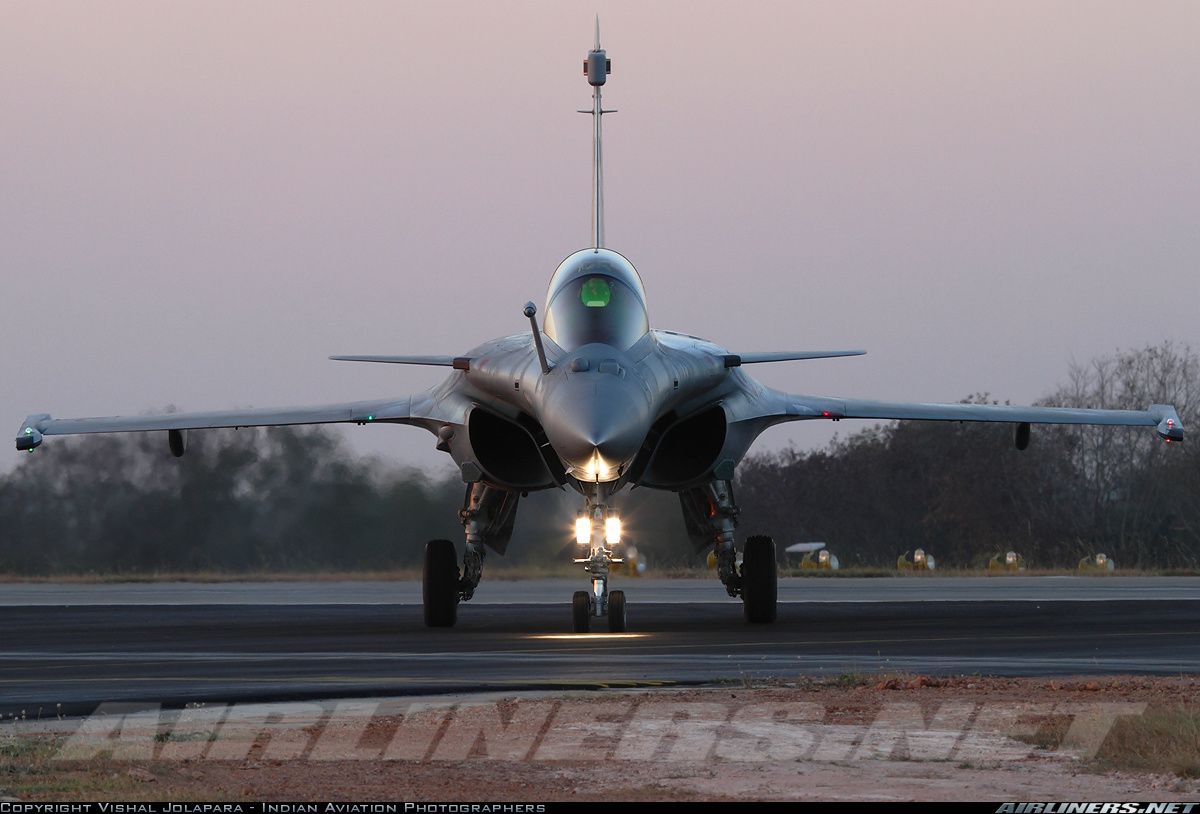 As a political storm rages around India's €7.87 billion deal for 36 Rafale fighter jets from France, and substantial fire focused through allegations of preferential corporate partnerships for the €4 billion in offsets that Dassault Aviation and its partners need to execute, the Narendra Modi government today pushed out more information by way of an answer in Parliament.
But as the government prepares to fight off what appears to be a dogged opposition attack on the deal, Livefist has obtained access to the first comprehensive details of France's plans on the offsets, investments and sourcing it must make in India valued at half of the deal's €7.87 billion value. The offsets are to be executed within seven years from the time the deal was signed — by 2023, that is.
In a series of slides accessed by Livefist, the contours of the 'Make in India' elements of the Rafale deal stand revealed for the first time. The details that follow pertain principally to the Rafale platform itself, and doesn't include the $1-billion offsets component between France's SAFRAN and India's DRDO for the Kaveri turbofan engine, a major thrust area for both countries.
The details below reveal that Rafale has so far forged partnerships with at least 72 firms for industrial sourcing areas that span, among other Dassault platforms, the Rafale's airframe, its Snecma M88 engines, radar, electronic warfare and avionics, aeronautical components, engineering and software. The slides below indicate that Dassault and its partners are in negotiations with tens more firms for offsets opportunities.
The first slide, pertaining to airframe offsets and sourcing, lists the Dassault-Reliance joint venture firm (DRAL) as being part of a group of companies that will produce mechanical parts and sub-assemblies. Other companies in this list include majors like L&T, the Mahindra Group, the Kalyani Group and Godrej & Boyce: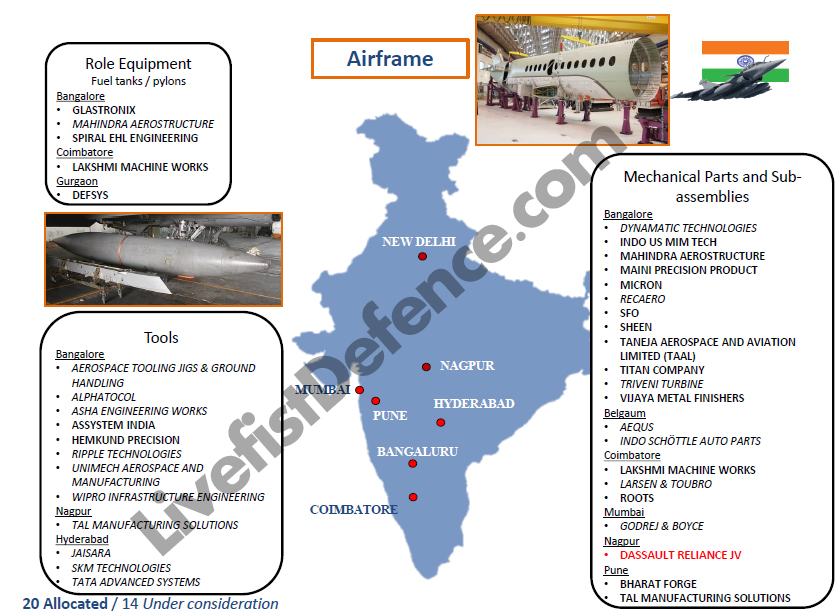 Marked in red are joint venture companies that Dassault and its partners have already incorporated in India, in part, to execute the Rafale deal offsets. Apart from the Dassault Reliance JV, the others include Dassault's JV with HAL and Thales's joint ventures with India's SAMTEL. The new Thales-Reliance joint venture, named Thales Reliance Defence Systems (TRDS), not plans to build technologies for Rafales in India and worldwide, but also says it will 'develop Indian capabilities to integrate and maintain radar and electronic warfare sensors'.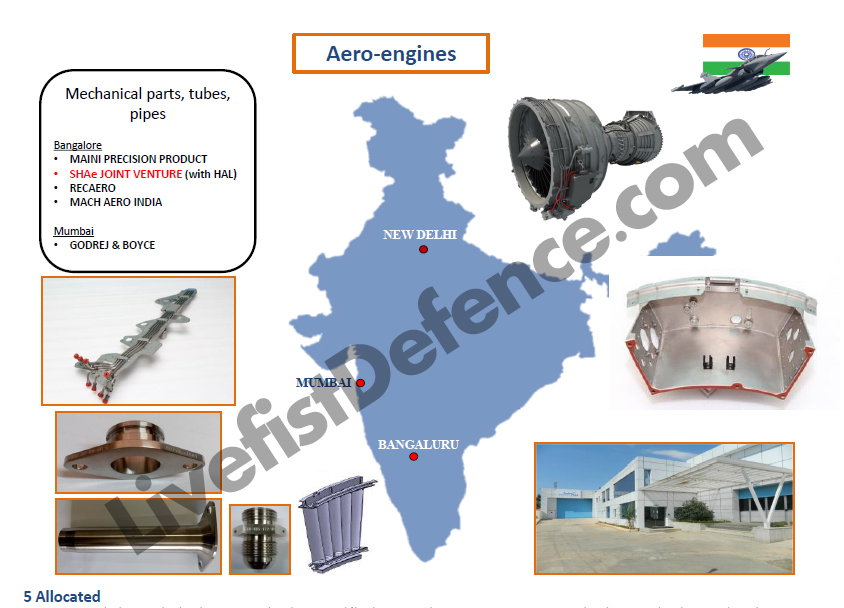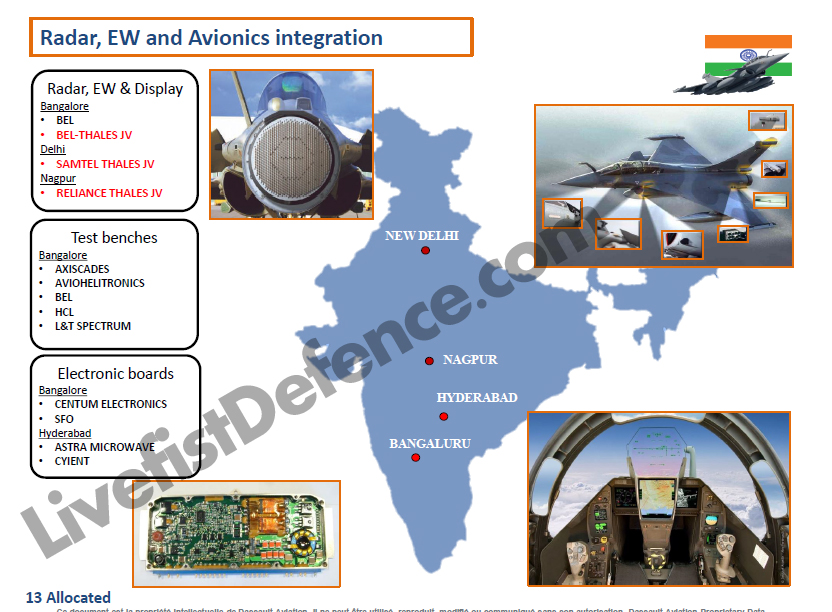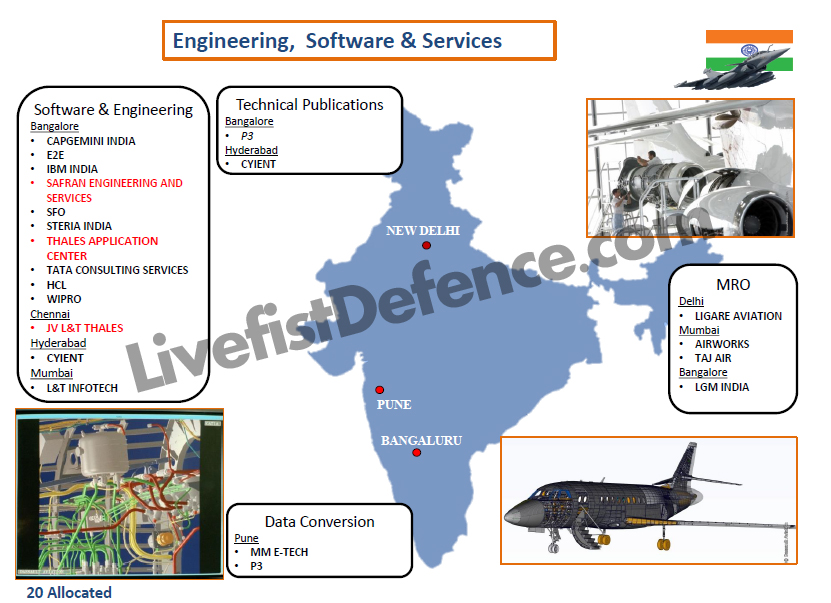 from Livefist http://ift.tt/2tKMBEg
via
Live Defense
Rafale Deal: First Full Details Of France's €4-billion India Offsets Plan
Reviewed by
Unknown
on
13:01:00
Rating: