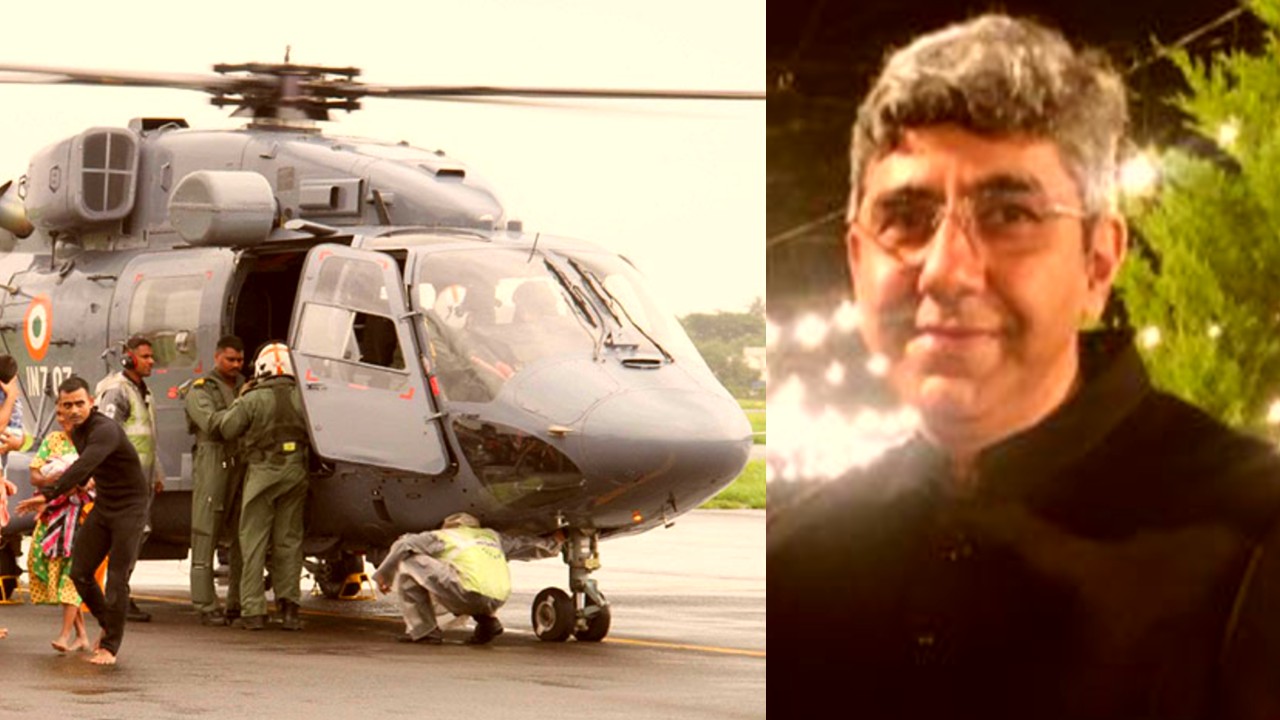 By Wing Commander ANIL BHAMBHANI (Retd).
Senior Test Pilot (Rotary Wing)
Hindustan Aeronautics Ltd (HAL)
*Views personal
Please tolerate my frankness. The current imbroglio is the outcome of sensational journalism. Well that's how the media works (I accept that) and people play into the hands of the media. Usage of strong words and adjectives can only lead to bad blood (which is headline news). Is it doing any good to anyone, I suppose no, the loser in all cases is the nation? The experts may win the media war, but the nation would have lost an opportunity to move one step closer towards self-reliance.
I have been reading whatever has been published till date and have deliberately avoided getting pulled into the quick stand where nobody is going to be the winner. I am a HAL Test Pilot and I fly the Advanced Light Helicopter (ALH Dhruv) and all other HAL aircraft on a daily basis with an implicit trust that the company has done its best to offer me a safe aircraft. In more than 12 years that I have spent with HAL I have not been disappointed. Problems do occur but they are not because the men behind the machines did not do their jobs; there are limits to knowledge and one learns from experience. Tendulkar did not score his 51 test centuries in one season. Rome was not built in a day. Experience counts and one needs to build on it.
What I am penning down are some random thoughts, borne out of frustration because all experts are hell bent on flogging an old horse. It's kind of fashionable to pull down your own product, especially if it's from a public sector undertaking (PSU).
None of the naval pilots have flown or assessed the current generation ALH. It's sad that with 16 ALH in the pipeline, the Naval Project Team at HAL does not have a Test Pilot or a Test Engineer on its strength. The last Test Crew was posted to the project team some 6-8 years back and that too with no mandate to participate in the ongoing ALH flight trials. Compare this to the Air Force and the Army which have a dedicated team of Test Pilots and Test Engineers co-located with HAL flight ops. These test crew participate in all the flight trials and are abreast with the current progress on them, thereby keeping the respective Service HQs updated on the changes/progress made on each program and if required provide service inputs so that they are addressed at an early stage in the program. On the naval side, the role of the project team is reduced only to following up on the aircraft that come here for maintenance. There is no one to advise NHQ on what exactly HAL's current capability is and how it has improved over the years. So, most of what you get is hearsay.
Some background. Let's try to see what everyone is saying in terms of criticism about the ALH. Surprisingly most of the articles have one common theme – How bad HAL is and why it should not be given further orders. Very few mention the fact that the Army and Air Force have been effectively using the ALH at high altitudes and in forward areas where it has proved its mettle. The recent rescue of stranded aircrew from 17500', use of ALH in CI ops in Kashmir, surgical strikes, Kerala floods, Uttarakhand disaster and many other natural disasters are a few examples of the capability of the aircraft. These have also been manufactured by HAL.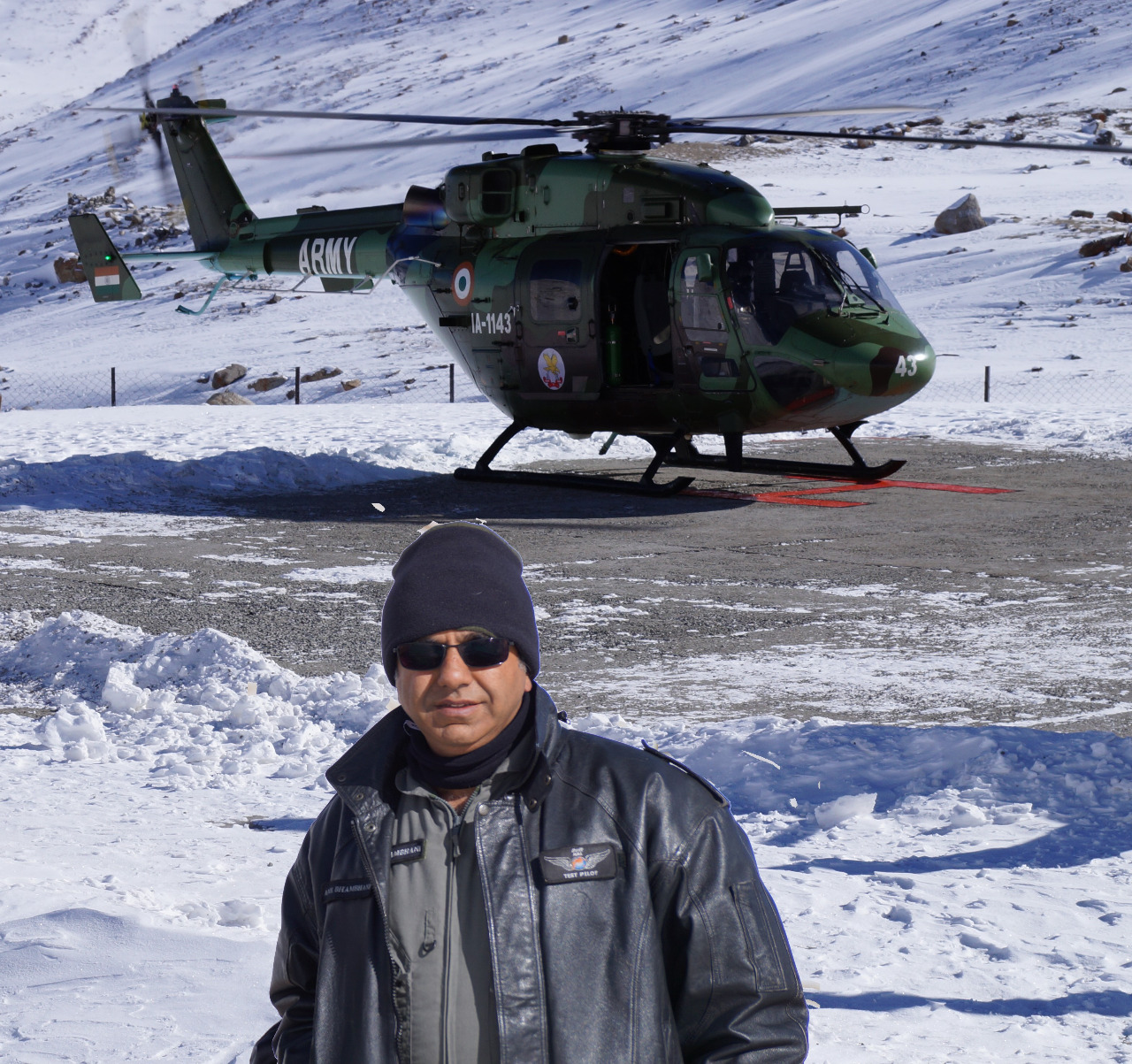 All the not-so-good comments that have been made recently are based on the ALH of the year 2000, and out of experience of operating the limited ALH (Mk1s) that are in the Indian naval inventory. These ALH were from the LSP (Limited Series Production) line up and the initial batch of production. The aim of LSPs is to get feedback from the field once they start exploiting the aircraft. So what the Navy encountered was no different from what the Air Force and the Army experienced. These feedback/design shortcomings/manufacturing anomalies were addressed in a systematic manner and ALH continued to mature. It is a process followed across the world and not limited to HAL alone. This remains an ongoing process and all observations that the HAL gets are addressed in due course, with Services remaining an integral part of the process. The benefits of the series production wherein the observations have been addressed, have been passed on to the Army and Air Force in the ALH Mk III/IV versions. However the Navy continues to hold only the Mk I (LSP) variants, hence the poor experience.
Yes, I agree that ALH did not meet the NSQR of that era and HAL did accept the same. The NSQR was based on the Sea King (equipment payload and endurance for missions) which was and is still the pride of Indian Navy. If a realistic assessment had been done after the design freeze of ALH, it would have been obvious that ALH would not meet the naval requirement. No flight testing was required to know that the ALH will not meet the NSQR.
Remember, this was the first helicopter designed in India; we as a nation had no skill set or knowledge, HAL by itself had no history in designing helicopters and it had taken Germany's MBB as a partner for the design. ALH was specifically designed for high altitude and some intensive manoeuvring which are exactly opposite to what the Indian Navy needed. Naval aircraft primarily need long period hover (time on station) and stability, which is the opposite of manoeuvrability. The design requirements were on the opposite ends of the spectrum hence there was no way that ALH would have met the NSQR. It's easy to say in hindsight that HAL should have used a different rotor for the Naval ALH. As a nation in the 1990s we did not have any background in helicopter design, we were just learning to take baby steps, there was no margin within the project to make two different helicopters. The moment the rotor is changed, the helicopter would have become a different type entailing complete testing afresh, here we are not just talking about flight testing but ground testing also which takes much longer than flight testing.
Also, the lead service for ALH were Army and Air Force (compare their numbers with Naval requirement); their requirements were for Siachen heights and an extraordinary requirement of a max 3.5 'g' limit. The performance requirement was genuine however all other requirements were taken from other contemporary helicopters of that era (BO 105/BK 117). The 3.5 g requirement and battlefield survivability for controls were the major factors affecting the design of the rotor and the rotor head. To enable ALH to make such high 'g' maneuvers the rotor had a large hinge offset which was partly accomplished by the large rotor head. The large rotor mast also accommodated the controls which passed through the centre of the MGB. With a large rotor head, the ALH with its blades folded became too big to manoeuvre into the ship hangars. It could enter but with inches to spare only. (Hence, ALH was destined to fail in that configuration). As for the mission equipment the contemporary systems of that era were heavy and when fitted on the ALH the time on task required could not be met.
This was all in the years of 1995 to 2005. Are these limitations valid today in 2020 for the NUH, mostly NO.
Let's look at the current NUH requirement. Is the NSQR same as that which was issued for ALH? No, it's been modified as the primary roles of NUH are utility based. It's also aimed to meet what Airbus or Sikorsky have to offer and to keep ALH out. How? Let me share:
Blade Fold: HAL is ready to make a segmented blade for ALH which will meet the blade fold requirement. It's not just a claim or a false hope; LUH uses a segmented blade (it's been flown adequately and is well proven). The segmented blade is a proven blade and not a pipe dream. Blade folding on LUH has been demonstrated to the Navy. Time taken for blade fold was approx 6 mins, well within the requirements asked for NUH. HAL is also working on tail boom folding (yet to be flight tested). With these in place the stowed dimensions of the ALH would meet the Indian Navy criteria.
Auto Blade Fold: A lot has been said on Automatic Blade Fold, I don't think it is asked for in the NUH. 'Airbus Panther' also has a manual blade fold. I am not aware of the S-76. The weight penalty for an automatic blade fold would be excessive for a 5 Ton class helicopter. (Sea King has an automatic blade fold, but it's a 9-10T class aircraft)
Current Status of Blade Fold: In the interim, ALH is currently offered with a 2-blade fold which makes the length longer. In this configuration it can fit in some of the ship's hangars but surely not in the old ones without the forward bulkhead being cut. The suggestion of using the space ahead of the bulkhead is not HAL's idea in isolation. It was a recommendation from a joint team of HAL and Navy (Old timers can vouch for this). We give too much credit to HAL, no one in HAL would know what lies ahead of the hangar, how high is the armament stack up etc.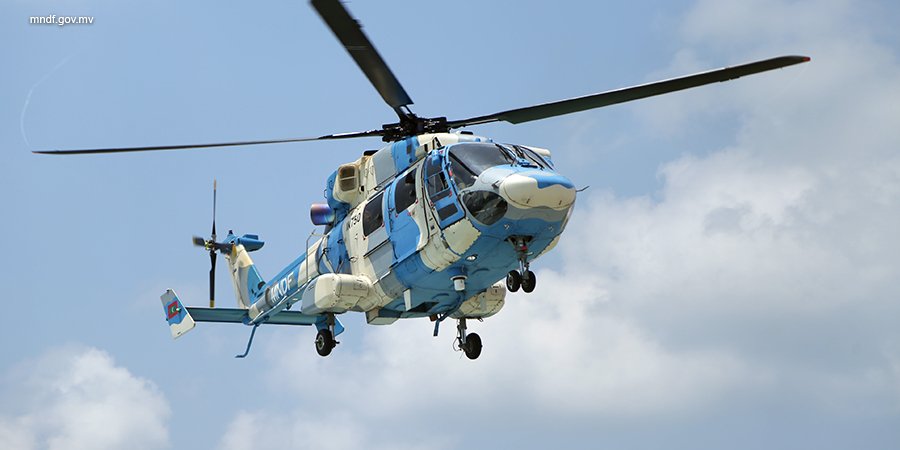 In the interim Navy has inducted a lot of new ships which have a larger hangar. Can you find out how many ships are still in service in which the ALH cannot be fitted with 2 blades folded. Remember 20 years have passed and a lot of old ships have been inducted and some phased out.
Range and Endurance: With the use of current generation contemporary systems, the mission requirements of NUH can be met easily if ALH is allowed to use its max AUW capability. The current NUH is primarily a utility helicopter while the old NSQR also included ASW roles. Remember ALH is slightly bigger/heavier than the others in the fray, its max AUW is 5.75 T. A glass ceiling of 5T has been set so that ALH cannot meet the QR. Is it a deck limitation? Surely no, because the current order of 16 ALH for the Navy does not say anything like that. Yes, the current order is for shore-based aircraft, however, all requirements for ship borne operations are also asked for and are being met.
Mission and Weapon Systems: Most of the mission systems required for NUH have already been integrated for ALH except for new generation weapon systems. If required these can be easily integrated. HAL has adequate experience and a good track record in integration of weapons systems. In fact, ALH can boast as having one of the most state-of-the-art cockpit, mission systems and sensors.
What is HAL asking? I suppose a level playing field. Allow ALH to compete and allow HAL the same margins that are given for development and integration of systems to foreign vendors. Don't make a QR which keeps ALH out. Allow it to compete on its own merit rather than forcing it out by making a skewed qualitative requirement.
Conclusion: So, let's stop fighting and if we are serious about "Aatmanirbhar Bharat", then get HAL and Navy sit down together and work out what ALH as NUH should be. Give ALH a fair chance. Do not squander the national gains made in design and development of rotorcraft. Bringing an assembly line to India will help in improving the manufacturing process but not in learning the design process. If it were so, existing Indian companies would already have been designing rotorcraft and not just making airframes. Foreign vendors only care about the gains that they will make, they do not want a self-reliant India. They want an India which they can continue to milk for years.
Ending with the hope that the Indian Navy and HAL can work together and resolve their differences. Both institutions owe this to the nation.
Wing Commander Bhambhani is a veteran helicopter pilot from the Indian Air Force, currently a senior test pilot on HAL's Light Utility Helicopter program. He has been a Senior Test Flying Instructor and Experimental Test Pilot with the IAF's Aircraft and System Testing Establishment (ASTE), and associated with testing at HAL since 2006 while still serving, and from 2012 post retirement. His views here are personal and not to be construed as an official comment from Hindustan Aeronautics Ltd (HAL).
from Livefist https://ift.tt/30vgffh
via
Live Defense
NAVY-DHRUV SPAT: Let's Stop Fighting, HAL Test Pilot Says
Reviewed by
Unknown
on
04:46:00
Rating: